FLASH SHOW

BOB'S ART FARM

Opening Reception
Friday, September 30 | 5:30-8:30pm
Open Hours
Saturday, October 1 | 1pm-4pm
Sunday, October 2 | 1pm-4pm
free | all ages
at Surel's Place | 212 E 33rd St

We're honored to be hosting the Bob's Art Farm flash show in homage to artist Bob Neal, who died one year ago in September of 2015. His widow, Jeanne Huff, received support from the Boise Weekly Cover Art Auction to collaborate on the show.  Bob Neal was an avant-garde artist most interested in the challenge of intersecting art with the 21st Century, and he believed that art was more than just a reflection of the people and times around them. He thought 21st Century art should be interactive.
After Neal died on September 28, 2015 from stage 4 melanoma, his legacy began in a very interactive 21st century way, taking the form of a website called "Bob's Art Farm" created by Huff. It contains a sampling of Bob's visual art as well as some of his conceptual, installation and interactive art and ideas — some that were fulfilled and some that were not. This show will be the first live installment of "Bob's Art Farm," a living legacy of work by artists inspired by his work.
A number of the artists selected for the show were personal friends of Bob's. Jack Bangerter has created a watercolor about his experience when he and his father were on Bob Neal's local public TV show "Modern Bob." Inspired by that experience, he continued on to learn how to create TV shows. "We didn't make a hit show", Bangerter reflects. "But I made a watercolor about the experience."
Some of Neal's most iconic images are his flying houses. Perhaps these may have been inspired by conversations with another selected artist's father, Morley Nelson, who was instrumental in the creation of the Peregrine Fund and the World Center for Birds of Prey. Morley's son Norman says "Bob was so open minded to people's passions that he found inspiration from people who were really working on sports, arts, and in my unusual father's case, the sport of falconry." Norman Morley has submitted work that departs from his usual landscapes and challenges him, just as Bob encouraged him to do, as he did with many artists.
Stephanie Dickie's specialty is dog portraits where she attempts to capture not just the dog's personality, but it's connection to its human. She will be showing a portrait of one of Bob's cherished pets. "This proposal has me choking back tears," Huff noted as she reviewed the artist submissions. "Bob loved his Payton (his first and only dog except for a puppy he and his brother had for only a short time when they were quite little) and bringing Stephanie's talent to the fore of bringing out Paytie's personality is something that I know will make Bob smile."
In all, 12 artists will be featured in the show featuring various mediums. They include: Jack Bangerter, Laurie Blakeslee, Dawn Burke, Stephanie Dickie, Rick Friesen, Pete Grady, Noble Hardesty, Pam McKnight, Norman Nelson, Grant Olsen, MaLynda Poulsen, Jason Sievers, and Donald Winiecki.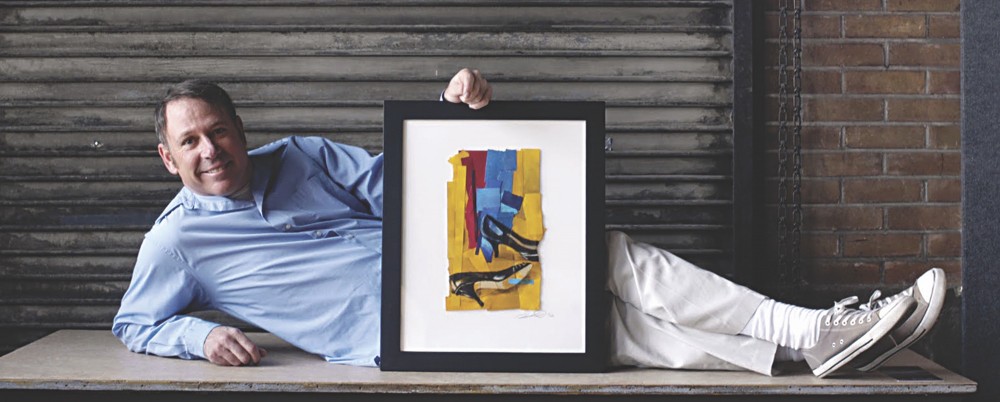 All art on this page by Bob Neal.  Copyright Jeanne Huff.