The Boise Art Museum generously provides free Museum passes to all of our artists-in-residence.  Thank you, BAM!
---
Boise Contemporary Theater:
BCT creates, produces and presents vibrant and dynamic professional theater that illuminates enduring themes while exploring contemporary issues and ideas. And, they generously offer free tickets to their productions to all of our artists during their residencies. Thank you, BCT!
---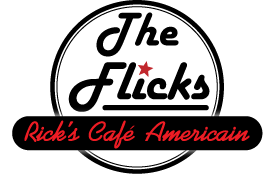 The Flicks:
The Flicks is a longtime collaborator and sponsor of our programming, and our resident artists each enjoy a free pass for a good movie at The Flicks during their time with us.  Thank you, Flicks!
---
Garden City
Our home town is one of our best boosters!  Between dedicated elected officials who attend our events to City grants in support of our programming, Garden City is integral to our longevity.
---
Idaho's premier professional repertory theater company performs Shakespeare in a world-class, outdoor amphitheater beside the Boise River.  Thank you, ISF, for gifting tickets to our artists-in-residence and supporting our fundraisers!  Amazing!
---
A mixed-use facility presenting visual and performance art, film, music and theater. VAC generously donates their space to Surel's Place for large events.  Thank you, VAC!
---
Western Trophy & Engraving:
Western Trophy generously donates promotional products and event supplies to Surel's Place: mugs! pencils! name tags! You name it.  Thank you, Western Trophy!